High-Quality Construction
Old Hickory Sheds and Cache Valley Sheds carry an overriding philosophy of quality in everything they do – and it begins with the construction of every storage shed built. Since the business opened in 1997, Old Hickory has used the same traditional construction techniques used by the Mennonites. The methods were converted to use with machinery in a factory but kept the same quality, care, and attention to detail. Every material used in the construction of their portable buildings is of premium quality to ensure an extended lifetime. The lofted barns, utility sheds, single-slope sheds, and barns are all engineer certified, and every storage building we offer meets International Building Code and Minor Storage Facilities (Occupancy Category1) standards. Old Hickory Sheds is a leader in the portable storage shed industry because of its commitment to dependable longevity.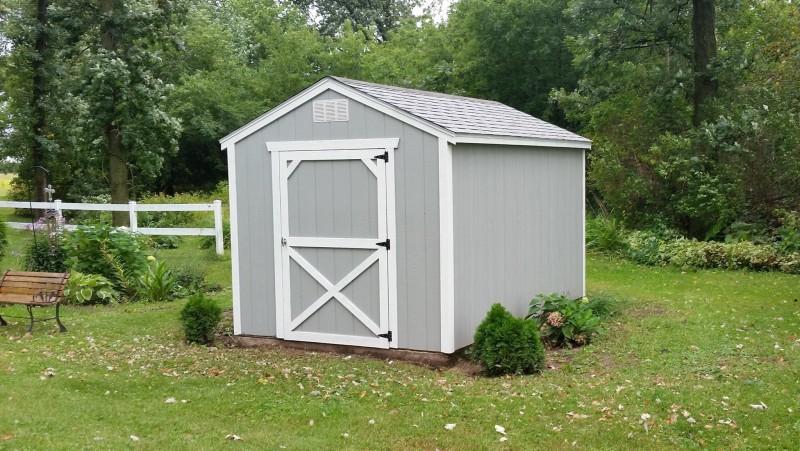 Premium Customer Service
When you shop for an Old Hickory Sheds building, you can expect the philosophy of quality in every team member you work with. At Cache Valley Sheds, you will find highly knowledgeable, customer-friendly staff who are ready to help you find and purchase your new storage building. We always take a consultative approach to each new customer to narrow down which building will fit your unique needs. If we can't help you find a building in stock that fits your needs, we can help you custom design one that will. Cache Valley Sheds will work hard to find a building to satisfy both your needs and your budget.
Old Hickory Sheds – Leaders in Quality and Care
Cache Valley Sheds is an authorized dealer of Old Hickory Buildings because we care about offering high-quality products and customer service. The dependable longevity of Old Hickory Sheds' buildings has allowed them to build relationships in 38 states throughout the United States – proving them to be leaders in the portable storage industry. At Cache Valley Sheds, you will not only find the overriding philosophy of quality carried by Old Hickory Sheds, but you will also find the charm of local business and working with people who take pride in what they do.
Are you interested in an estimate?