Protect Your Assets with a Free Span Metal Building
Protect your farm equipment, hay, cattle, or any other farm assets with a metal building. When you have a metal building shielding your items, you can feel comfortable that through rain, wind, or snow and during any time of the year, your assets are safe from wear. Hay is susceptible to rot if exposed to moisture – a metal storage building helps to keep the contents dry and safe from this scenario. Although they may be high cost upfront, a metal storage building is an investment in the longevity of your farm assets.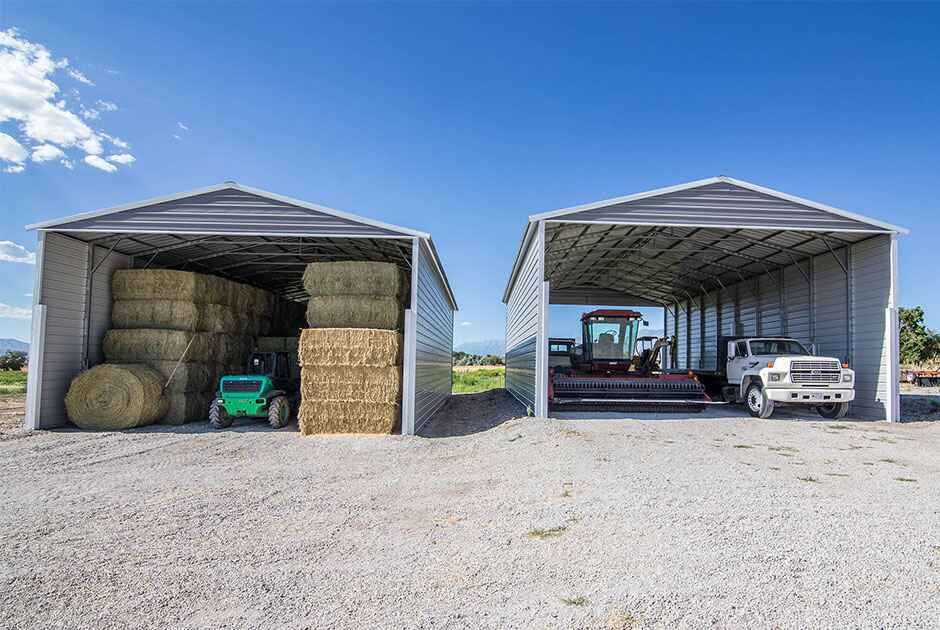 Save Money with a Metal Storage Building
The upfront cost of purchasing and installing a metal building may seem high, but it is an affordable option when compared to others. Building contractor prices are generally higher when compared to the pricing quoted by Cache Valley Sheds. Each metal building quote includes installation that is completed on location. A metal building can also help you save on insurance costs because they tend to be one of the cheaper storage buildings to insure.
Because a metal building protects your assets from wear and rot, a metal building can also save you money in the long run by preventing these losses. If you need help with the initial cost of your new metal storage building, ask us about our financing options.
Are you interested in an estimate?