Enhancing Your Outdoor Living Space
Property owners often construct outdoor buildings either for comfort or utility. What if you could have a storage shed that is also an outdoor lounge? Whether you are looking for a luxurious reading nook or an outdoor ruckus room, a lofted barn shed can give you a refuge from dirt and insects while providing storage for your unused items.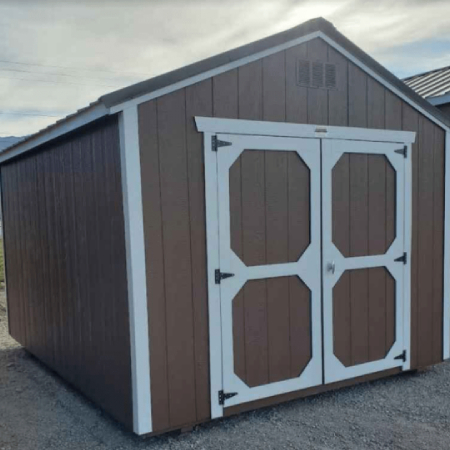 Browse our collection of utility sheds.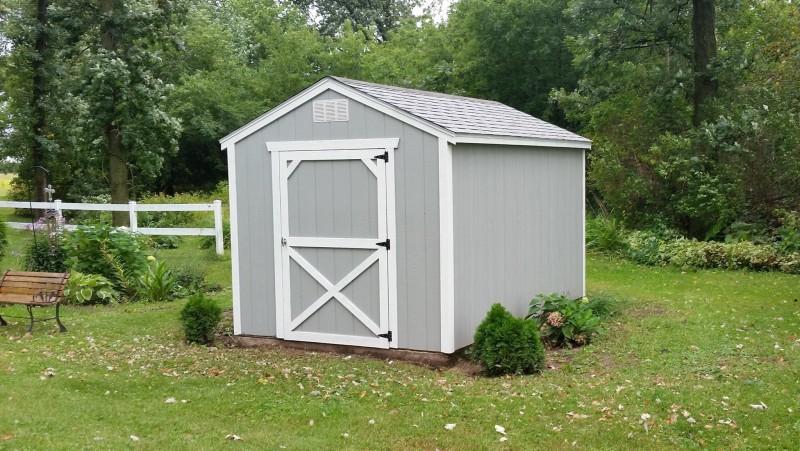 Create A Custom Workshop
A utility shed can serve as a custom workshop, serving as a weather-proof place to use your saw and other tools. Need a workspace that you can use in the rain or cold? A utility shed could be the answer. Using a shed as your project space can help keep your home clean and quiet. A sturdy outdoor building can help protect you from heat, cold, rain, and wind. Plus, you have a dedicated space with unhindered room for your work.
A Home For Outdoor Equipment
Are you bothered by garden tools and gloves that continually drift from location to location? Maybe you are tired of seeing shovels carelessly strewn about the yard. A utility shed can serve as a place to group your outdoor items. A garden shed can protect your lawnmower from weathering and improve its appearance and longevity. If you have sprinkler heads and pipes, or snow shovels and ice melt, you can keep it away from rain, animals, and forgetfulness.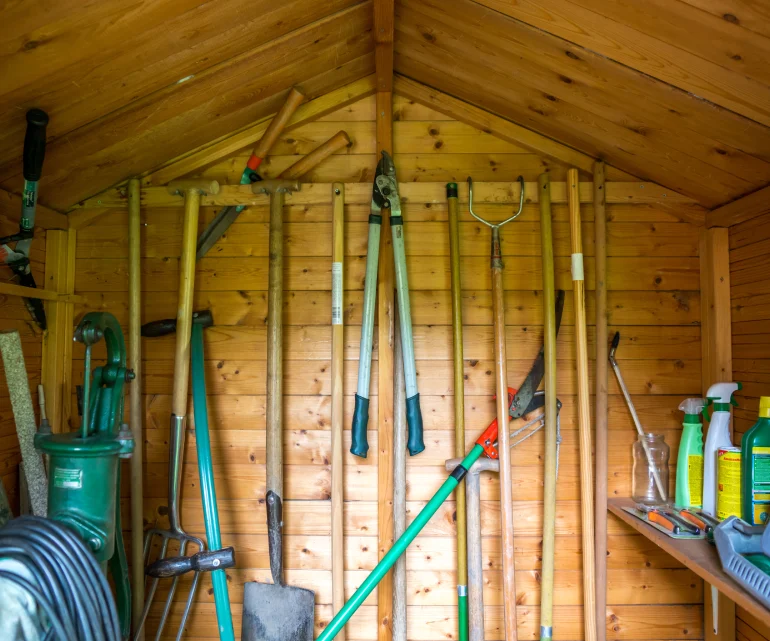 Convenient Home Storage
Around forty percent of Americans rent storage units, which are often beyond walking distance from your home and inaccessible after hours. If you use a storage shed to hold unused belongings, you can access them at any time. Having an outdoor storage shed enables you to use your own form of security and keep watch around the clock, granting additional peace of mind. Storage sheds can house your food storage, deep freezer, seasonal decor, and any other items that make your home feel crowded.
Trusted Craftsmanship of Old Hickory Sheds
Old Hickory sheds are synonymous with superb Mennonite craftsmanship. These wooden sheds are high-quality and can withstand the extreme temperatures inherent with Utah winters and summers. Unlike plastic sheds, which often warp in extreme heat or crack in extreme cold, Old Hickory Sheds are built to withstand weather conditions and are easy to maintain.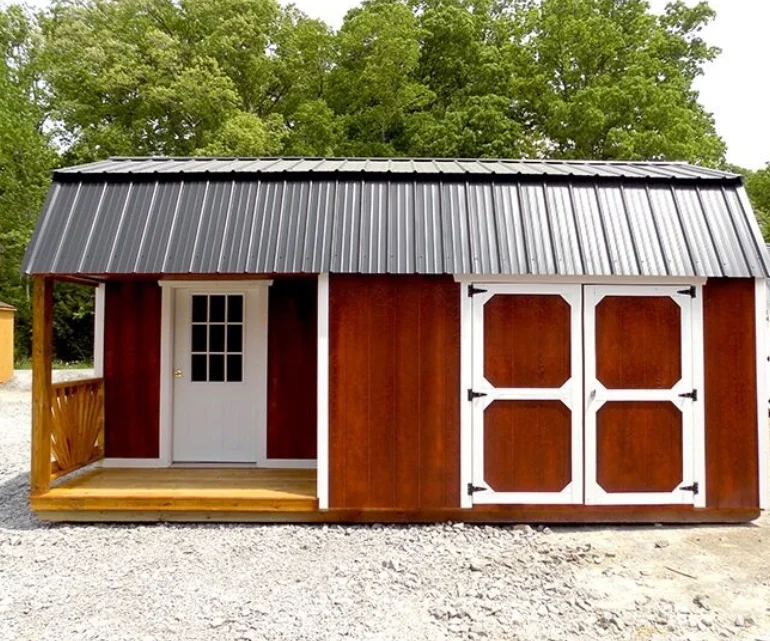 Compatible with shed ramps
6'3″ inside wall height with 7′ and 8′ tall wall options
The 8′ wide model features a single wood door
10′ thru 16′ wide models include double wood doors
Need more head room? Use the 8ft tall Utility Shed option.
Need to maximize your storage space? Consider the loft storage that comes with the Lofted Barn.
Are you interested in an estimate?