The 5 Types of People Who Need A Shed In Cache Valley
Whether you enjoy quilting or cars, gardens or woodwork, goats or pigs, Cache valley Sheds has the right shed for you. Get that extra space you need. With so many options you can be sure it will be a perfect fit for whatever you need to hold. Here are five types of people who need a shed in Cache Valley.

The Craftsman
This is the kind of person that fixes everything. Therefore, this kind of person needs a place to keep the tools to fix and take care of everything. This shed will be just big enough to keep any power tools and the space to organize any other tools. And maybe, have just enough room for a lawn mower and maybe a boat or four wheeler for when they are done working (they need to have fun too!). But most importantly, it will be your own work space for YOUR work and avoid the clutter in the garage.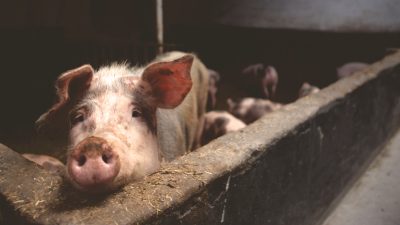 The Animal Lover
Have you ever dreamed of raising your own farm animals to have fresh eggs every day or even fresh milk? Then you might just fall under the category of Animal Lover. Cache Valley Sheds specializes in Mini Barns so that you can keep your favorite chicken or even medium sized animals (such as a goat or even a pig) right in your own backyard. It's the perfect investment to make sure you're animals stay comfy and cozy. 

The Hobbyist
This is the person that might work at home or even have too many DIY projects. This is the She-Shed or the "Extra Room Outside" shed. A needed space to quilt or complete something in a different space. If you want to get a project done right, you need to have the right materials. And you are going to need a space to keep all those materials. Cache Valley Sheds has just the shed for you. And If you still don't know what to do with your hobby,look at these shed ideas! 
Gardening Enthusiast
Are you a gardener, who loves to grow vegetables in the fall? Or plant beautiful flowers in the spring? A tool shed would be the perfect place to keep all of your tools neat, clean, and organized for every spring or fall gardening. A garden shed would even keep your seed products safe and organized. The best part? Every tool has its own place. There is space for not only your lawn mower but the weed eater and your spare work gloves.  
Car Enthusiast
Most places here in Cache Valley do not have the room to store two vehicles, let alone one! But what about those Car Enthusiasts? Where could they store their most prized car(s)? Sure, the garage could work, but what about in your very own backyard? Cache Valley Sheds even has metal buildings that would allow you to create the perfect conditions to keep vehicles.
Whether you need your own special space to be creative, need extra space for your prized car or just need to get your pig out of the rain, Cache Valley sheds has the right shed for you. If you have questions or just want to know more about your options contact us or come in at our Logan location and we can help you with whatever you may need.
https://cachevalleysheds.com/wp-content/uploads/2021/09/Cache-Valley-Sheds-Logo-Border-400x154.jpg
0
0
Jared Harris
https://cachevalleysheds.com/wp-content/uploads/2021/09/Cache-Valley-Sheds-Logo-Border-400x154.jpg
Jared Harris
2020-01-15 13:22:30
2020-11-05 13:57:42
The 5 Types of People Who Need A Shed In Cache Valley