3 Reasons Why People Are Buying Sheds Right Now
Buying Sheds in Cache Valley
The last year and a half have been really up and down for businesses, to put it mildly. Even for us at Cache Valley Sheds, it's been a ride. At first, people were buying sheds to use as temporary home offices and it seemed like business was great, but as the pandemic went on and the massive wildfires hit, lumber prices started to rise due to shortages of materials. Our supplier, Old Hickory, was able to get us bulk discounts to mitigate those price hikes, but prices were still going up. Fortunately, the quality of the sheds we provide has been enough to keep people buying. We're glad to see that people are willing to pay when the quality justifies it; it's kept us in business.
While people are still buying sheds, the reasons why have changed. So, why are people buying sheds now? Here's what we're hearing.
1. Moving to A New Home
A lot of people are moving around. They go where the work takes them, or where rent is affordable, or they just decide to get out of their old place and find somewhere else that's hopefully better. A lot of times, these people move into homes that are smaller than where they lived originally. Their new homes don't have enough room for everything they own. They're left with 3 choices: sell their possessions, rent storage, or buy a shed. A shed is a great choice because you own the building. You aren't constantly paying rent for years and years. Instead, you make payments for a couple of years and then the shed is yours. In the long-run, it's an investment that saves you money without forcing you to part with your things.
2. Garage
Despite their usefulness, a lot of homes in Cache Valley lack garages. While you could get by without one, having a garage helps you keep your car in good condition over the winter. It keeps the snow off your car, so there's less work you have to do to get it ready to go in the morning. It also keeps the rain from getting your car dirty. More recently, there's the hail we keep getting; putting a roof over your car would prevent damage from these occasionally very large stones.
But not everyone can afford to just add a garage onto their home. That's where our carports come in. They provide covering for your car without needing to spend a ton of time and money adding to your home. We deliver it to the site and install it in a few hours. No more worry.
3. New Gardens or Animals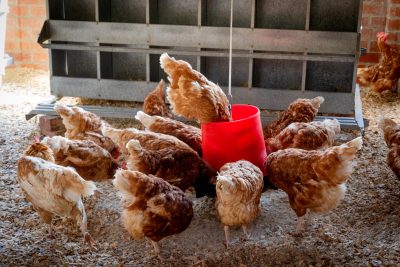 The shortages we saw in grocery stores at the start of the pandemic created renewed interest in growing your own food. Some people are starting gardens to grow vegetables. Nothing tastes better than a fresh, home-grown vegetable! Others are getting chickens to provide them with eggs. Starting gardens or keeping animals requires tools. For gardens, you'll have hoes, shovels, hoses, and other tools you need to maintain your garden. Chickens – any livestock animal, really – needs shelter. Our sheds are perfect for that. A garden shed helps you keep your tools organized and out of the rain and snow. Our lineup of animal shelters can serve as coops for chickens, goats, pigs, or even a couple horses and cows if you wanted them to be. People who've taken to starting gardens or keeping animals are find our sheds to be the perfect match for their needs
Lumber Prices And Buying Sheds
It seems the lumber prices are still on the rise. The cost of metals is also going up. While we hate raising our prices, it's going to be necessary for the future. The lumber industry is taking action to pressure congress and the president to help ease the rising cost, but there's no telling how soon we'll start to feel it, or when the supply will normalize. We're doing our best and will continue to provide the best prices we can thanks to the discounts we get through our suppliers and hope you'll bear with us through the difficulty.
In the meantime, if you know you have a need for a shed, it might be best to buy now to get the best price you can. We'll keep you updated on the situation as it evolves. Don't hesitate to get in touch with us if you have any questions, or are ready to get yourself one of our sheds.
https://cachevalleysheds.com/wp-content/uploads/2018/04/13738208_1126232240782272_6956099937277531115_o.jpg
1200
1600
Jared Harris
https://cachevalleysheds.com/wp-content/uploads/2021/09/Cache-Valley-Sheds-Logo-Border-400x154.jpg
Jared Harris
2021-04-13 11:38:44
2022-11-09 12:22:19
3 Reasons Why People Are Buying Sheds Right Now